Cosmetic dentistry includes procedures correct imperfections or enhance the appearance of the mouth. Tooth color, alignment, spacing as well as regularity of the teeth are the characteristics that give the overall appearance. Any of these can be enhanced to provide a stunning new smile.
---
WHITENING
Tooth whitening is a dental procedure to make teeth whiter and brighter, and therefore more attractive. Vital teeth whitening is a safe and relatively painless procedure that is ideal for most patients. Our office offers two methods of whitening: Zoom Chairside Whitening and Zoom Take Home custom tray whitening.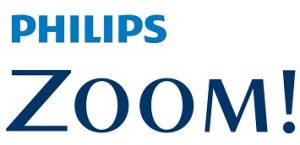 Zoom is the number one patient requested whitening system. Now with the new LED light activator makes this system superior to any other product. It involves four 15 min. increments in the chair exposed to the light followed by material given to use at home with a custom tray. For more info go to www.zoomwhitening.com.
Most people born in the 1950's and 1960's and have taken Tetracycline as an antibiotic to treat an infection developed a permanent stain on their teeth. The Tetracycline stain varies in intensity and location on the teeth depending on the time and dosage of the antibiotic that was taken with respect to teeth development. In the past the only treatment to get rid of the heavy grey or yellow Tetracycline discoloration was to cover the teeth with crowns and/or veneers. We can and have lightened Tetracycline staining to make them hardly noticeable. So if you are embarrassed with your smile or simply want whiter teeth let us help you achieve the confident smile that you are looking for.
Custom tray whitening is a less expensive whitening treatment that you can use while in the comfort of your own home. We will first take an impression of your teeth to create a customized clear whitening trays for you to wear. Within a few days your trays will be ready to be picked up and we will show you how to apply the special whitening material to the trays. The whitening gel trays can be worn 15-60 minutes once or twice a day depending on the material used. This treatment can also be used at your convenience as a touch up to maintain your new smile. Please check out the pictures under the gallery section.
---
INVISALIGN

FDA approved Invisalign is the "invisible" way to straighten your teeth without wearing conventional metal braces. Invisalign uses a series of clear, removable custom-made aligners to move your teeth. Because you remove your aligners before you eat and drink, there are no food restrictions or problems with flossing or brushing. This technology is also more comfortable, avoiding the mouth abrasions that can be caused by the metal and wires of conventional braces. And this technology is also more convenient, since you are likely to spend less time in the doctor's office getting adjustments.
Invisalign uses 3-D computer imaging technology to design the complete treatment plan, from the initial teeth positioning to the desired final positioning. This 3-D imaging allows you to preview the final positioning of your teeth before you start treatment. Custom-made aligners are created based on the imaging information. Each of these aligners moves teeth incrementally and is worn for about 2 weeks. Typically, you will visit your dentist once every 6 weeks for "progress reports." Not every situation can be treated with Invisalign, so call the office to get an evaluation to see if you can be helped with this new technology. Click here to learn more about Invisalign.




---
VENEERS
Veneers are a dental procedure in which a covering is placed over the outside (visible area) of the tooth. Veneers are usually only applied to the part of the tooth that is visible when talking or smiling. The procedure can be direct or indirect.
The direct technique usually involves placing composite resin on the outside of the tooth using bonding. This method is usually referred to as bonding.
The indirect technique usually involves two appointments because the veneers will be fabricated at a dental laboratory. At the first appointment the teeth are prepared, impressions taken, and the teeth are given a temporary covering. In two to three weeks the veneers are back from the laboratory, the temporaries are removed and the veneers are bonded to the teeth. The laboratory fabricated veneers are usually made using porcelain or pressed ceramic and are very aesthetic.
The advantage of veneers versus crowns is that much less tooth material is removed, and the procedure is generally less uncomfortable. Veneers are recommended for teeth that have large fillings or little tooth structure.
---
BOTOX
Botox® is the trade name for Botulinum Toxin, a form of a medically modified protein. It is used to calm down the intensity of the muscle.
Botulinum Toxin (Botox) has important clinical uses as an adjunct in facial pain and bruxism cases for patients with chronic TMJ and orofacial pain. Botulinum Toxin (Botox) is also used to complement esthetic dentistry to soften wrinkles as a minimally invasive alternative to surgery.
Botulinum Toxic may also be used for esthetic purposes, making you look younger. The areas typically treated with Botulinum Toxin (Botox) for wrinkles are the forehead, between the eyes (glabellar region), around the corners of the eyes (crow's feet) and around the lips (smokers lines or gummy smile). There is no loss of sensory feeling in the muscles. Once the motor nerve endings are interrupted, the muscle cannot contract, causing wrinkles in the skin to smooth. The effects of Botulinum Toxin (Botox) last approximately three to four months, at which time the patient will require retreatment.
The most common side effects of Botulinum Toxin injections are bruising, redness, and swelling. Other, rare side effects are possible and will be reviewed by the treating physician. To avoid adverse reactions/results, do not manipulate the treated area for 2 hours after injections and maintain an upright position. Other than that there is virtually no down time.
---
DERMAL FILLERS
Dermal fillers smooth out fine lines or fill in deep set wrinkles. We use dermal fillers to achieve a more relaxed and smooth facial appearance while still having the freedom of expression. As skin ages, it begins to lose collagen filled with hyaluronic acid (HA). Collagen and HA add structure and volume to the face, therefore a lack of HA causes the skin to sag and wrinkle.
Dermal fillers are smooth injectable gels made from naturally occurring hyaluronic acid. Dermal fillers add volume to weakened facial features and can stimulate collagen growth. Each dermal filler is unique in its own way but similar in two. First, they plump skin and gently lift it to restore collagen loss due to the normal aging process. Secondly, dermal fillers motivate the body to create its own natural collagen and restore your face to a more natural, youthful appearance.
Dermal fillers approved by the FDA are minimally invasive and very safe. As with any procedure, there are possible risks, the most common being post-procedure bruising and swelling which are usually very minimal and resolve quickly.
Dermal filler treatments typically take 20-40 minutes and the amount of dermal filler needed will depend on volume loss and the areas you would like to restore to its natural beauty. You will see results immediately after treatment.
---
SkinMedica
A professional skin care product line backed by extensive scientific research and the results you can only expect from a trusted company, Allergan. SkinMedica offers a complete line of high-quality skin care products that utilized proven skin rejuvenators such as vitamin E and C, retinol, tea tree oil and salicylic acid. Achieve healthier, more youthful skin with the help of SkinMedica. SkinMedica's TNS Recovery serum has received Allure's editor's choice award and has been featured in Cosmopolitan, InStyle, Bazaar, O the Oprah magazine and the Today show on NBC , just to name a few. The Dental Arts Center carries a wide selection of SkinMedica products at a reasonable cost. First time users who purchase $150 worth of SkinMedica products will receive a Total Defense and repair broad spectrum sunscreen ($60 value) at no charge as our gift to you, while supplies last.